Sinfonia Concertante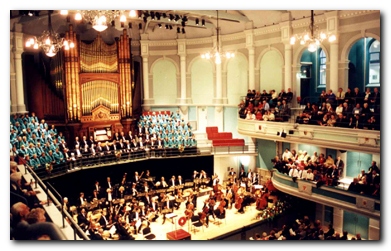 Mozart wrote concertos for a large number of instruments: like his 4 concertos for Horn, 27 concertos for piano, 2 for flute, 1 for clarinet, oboe, bassoon each, 5 for violin etc.
In his list of compositions too, there are concertos for mixed instruments, two of which are called Sinfonia Concertantes; one for the Violin and Viola, and the other for Clarinet, Oboe, Bassoon and French Horn. Both are coincidentally also in E Flat Major, but between the two, the first one for the two string instruments, is the more well-known one and is widely recorded and performed.
In truth though, the piece that holds special meaning for me is the second Sinfonia Concertante. How's that? Well, it's the piece that was performed by the very first concert I ever attended at the very first date I ever had with the very first girl I was ever interested in. Yep, that's a long mouthful! This was in April 1988 and I was in JC1 at Anglo-Chinese Junior College. Students had concession tickets to the Singapore Symphony Orchestra concerts, and I remember paying just $3 for each ticket for the concert at Victoria Concert Hall.
Now, the rows we got were right up front like the second row from the stage. That certainly put a strain on our necks! Nor was the concert performed by famous musicians but by select members from the SSO itself. But I didn't mind it all. Sitting so close to the stage let me have an amazing view of each musician's artistry. And more importantly, I was awe-struck by the beauty of this composition that two decades later this Sinfonia Concertante for Wind instruments K297b remains one of my favorite pieces of music by any person.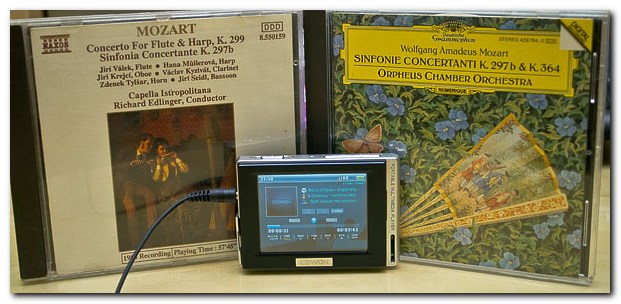 Here's an audio sample from the opening bars from the first movement.