February, 2008
now browsing by month
Oh No, it's Kia!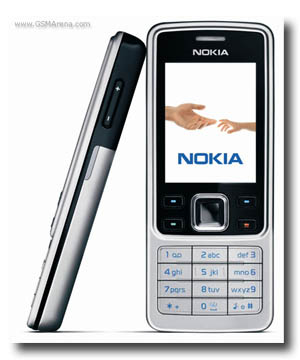 Nokia hasn't been getting very good press lately at all. In fact, there's been a spate of letters written to the forum page complaining about the reliability of phones produced by the Finnish phone manufacturer, or the quality of service provided by its service centres. One recent one's right here in fact.
To be fair, I wonder about these reliability complaints. In reality, once you have a product that sells by large volume, and especially if it's a technological product, it's becomes a statistic certainty that a number will fail. The complaints of product reliability are really similar to say the notebooks that Dell sells. While there're exceptions when a product is (arguably) flawed by design – *koff* Xbox 360 RROD – when you sell so many of the dang thing, there's bound to be instances where the product just won't work.
Still, the following story I read off on the Asiaone discussion forum was particularly fun to read. I haven't owned a Nokia phone for a while now – I'm still waiting for Elina, my co-author of several papers who works in Nokia-Finland, to get me those phone vouchers – I bought Ling a Nokia handphone (and also a new PC, and also a new coffee mug etc.) for her birthday last year. Here's how it goes:
I won a battle against Nokia Pte Ltd (17 Feb 2008)
The Relations Manager of Nokia, Ms Serene Teo, told me that I won't be able to win the case and the most I could only get back $388. This was what she believed, but she was wrong.
I finally won the case and was awarded $778 by Small Claim Tribunal in 18 Dec 2007.
Nokia was given 15 days to make the settlement, but they did not respond to me.
I called to check about it on 22 Jan 2008, and Nokia said that they did not receive such notice.
I went to their HQ the next day, after presenting the Order of Tribunal to the Manager, he finally agree to pay. However, Nokia would pay me if only I agreed to sign a conditional letter. They wanted to keep my mouth shut and I was not allowed to disclose this claim to any third party. I refused as they had no right to impose any condition because this was not an out of court settlement.
I then applied for WSS (Writ of Seizure and Sale) the next day. An appointment date was scheduled on 11 Feb 2008.
I accompany the bailiff officer to Nokia HQ. Nokia was then given two options by the bailiff officer. One was to make settlement and the other one was let the bailiff officer to sticker their movable assets.
They finally woke up and agree to make payment. By then, they got to pay $1,018.43 instead of $778.
By sharing this experience, I hope that many have a better idea of what to do if encounter similar situation in the future.
Many of us wouldn't want to take the trouble to make such claim. Some may have no time, and some may think that Nokia is such a big company and no point goes against them.
Give this man a Tiger (or maybe a Sony-Ericsson phone too haha)! I absolutely have to hand it to this guy for his guts to see his case come to a fair conclusion. The original post can be found here, and the fellow even posted up a copy of his Tribunal order to Nokia.