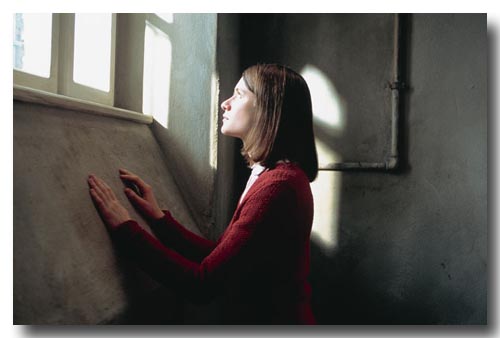 I caught a whole ton of movies both on the big screen and on disc in 2007, but the bulk of it were those mass-appeal shows. Many were great fun of course, e.g. Borat, Ratatouille, Transformers. But the show that struck me the most was a lesser known German show Sophie Scholl – Die letzten Tage, or "The Last Days" as translated for the latter phrase.
The story is an accurate telling of the story of Sophie Scholl, a 21 year old student at the University of Munich who as a member of the White Rose resistance movement during World War 2, was caught distributing anti-Hitler leaflets at her University in 1943. She was interrogated, charged in a mock court run by Hitler cronies, and alongside others including her brother in her movement, summarily executed by guillotine 4 days after her arrest.
I've been familiar with her story for a while now, but this is the first time I've seen a movie depicting the events. Knowledge of her tragic fate did not lessen the emotional impact of the journey though. The movie's two key scenes: her interrogation by the Gestapo, and the court scene with Roland Freisler, Hitler's point man in the judiciary, were apparently pieced together from eye witness accounts and court transcripts. These two scenes were powerful but yet heart-breaking at the same time: they portrayed Scholl's courage in the face of evil and certain death, and how summarily was her defense dismissed regardless. Despite her brave front against Judge Freisler ("Very soon you will be sitting in our places."), Scholl in her private moments alone in her cell final hours before her death finally broke down, sobbing.
The movie's most emotional scene occurred right at the end. Just before she was executed, she was allowed to see her family one last time. Embraced by her parents, her father says "You did the right thing. I'm proud of you both."
The movie has a fitting denouement. As hard as the Nazis tried to stop the distribution of the anti-war/Hitler leaflets, a copy of it reached the allied forces, and they promptly air-dropped thousands of those leaflets all over Germany.
What's striking is that the movie is almost completely devoid of special effects, onscreen violence (the execution scenes are handled respectfully), blood or gore. In fact, the entire movie is devoid of any overt dramatization and seems to have been made on a small budget. The critical success of the movie rests on its script, dialog and acting, made all the more potent because it was really what happened.
The story of Sophie Scholl has continued to linger in my mind after watching the movie. I wonder if if today if ever faced with the same tyranny and evil would we be able to muster the same courage as others did 60 years ago.