November, 2007
now browsing by month
Disputes over a rock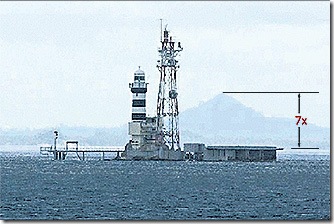 As a rule, the blog we've got here sticks to conservative topics and hobbies; like eating in Singapore, and little muses about lives' experiences. Ling knows however that I'm keenly interested in current affairs. Every night when we drive home from work she'll get my capsule version of the news headlines of the day.
So, here's a break from the norm. Those of us who read the local news would be aware of a current legal tussle between Singapore and Malaysia in the International Court of Justice over who exactly owns a tiny island that's closer to Malaysia than Singapore. I suspect that the current story's well-known already among locals, but for those of us who're not, the summary goes: Singapore has been operating a lighthouse on the island since 1847, and all was well until 1979 when Malaysia published a map claiming the island for their own. When diplomacy did not resolve the dispute, the case went to the ICJ and both countries right now have been presenting their cases over the last fortnight.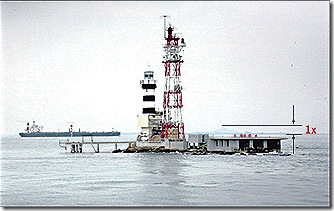 And why this entry now? Well, the tussle took an – unexpectedly – hilarious turn 2 days ago when it was revealed that the Malaysian team had used a photograph from a plagiarized blog to support their case.
And if using material from dubious sources weren't bad enough, apparently the photograph itself was not representative of fact even but instead seemed to create an illusion of proximity between the island and mainland.
After Singapore pointed out the true source of these photos, bloggers have been having a field day. The plagiarism was originally discovered by one blogger here; and Jeff Ooi – a well-regarded Malaysian blogger – entry is probably the best read of the lot at the moment. And of course, the poor fellow who not only plagiarized Wikipedia but also apparently clandestinely altered key parts of the text, is getting royally barbequed. His blog, and his attempt at defence, can be read here.
The two photographs that sparked the storm are over here, source The Straits Times.
A little indulgence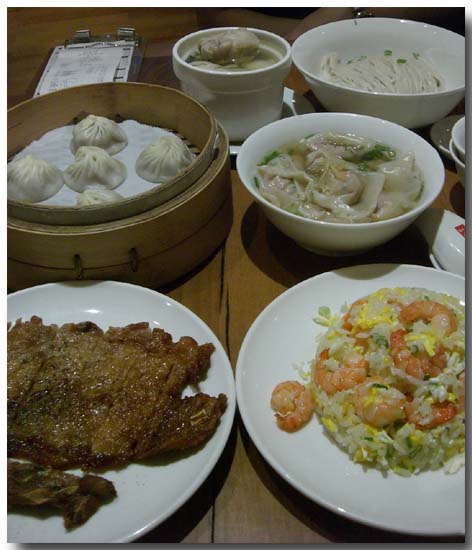 Yang and I have a happy hour at Din Tai Fung on the morning of Deepavali. I got $40 vouchers for this restaurant and since they only lasted for 3 months, I thought I better use them soon. One who's not big on spending on good food, Yang was thrilled to have the vouchers to give ourselves a little extravagance. I was glad too. And thank God for little pleasures in life.
As usual, their signature dish 'xiao long bao' was good (but both of us are not big fans of the dish). I tried their noodles in chicken broth and boy, this was the best I have tasted so far. Flavourful, healthful soup and yet not overpowering with typical Chinese herbs.
Having said that, the noodles were less sensational; they were hand-made for sure but I felt that its texture can be better. I will go for just the chicken soup in the future.
Another well-known dish is the chicken chop. Tender and succulent but it didn't appeal to my taste buds. Anyway, I'm generally not a pork person. Yang is.
Lastly, Yang and I liked their fried rice. How they managed to separate the rice grains so perfectly is still mystery to me. Those rice grains were so evenly coated with whatever sauce used! To me, that was really good stuff! I always end up with lumps of burnt rice in my own version of fried rice.
All in all, we spent nearly $47 for Deepavali brunch. Heh, $7 for a great meal for two = belly happy