June, 2007
now browsing by month
Where have all the trampers gone?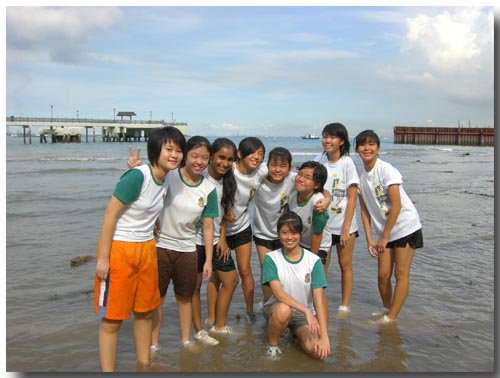 "Wade out when the tide is low…"
An Australian song my choir sang as part of her repertoire long time ago rang in my head tonight as I blog about a recent field trip to the Labrador Park rocky shore. Folks these days around here are green with envy at teachers as it seems that our big boss is giving us a lot of perks, monetary sense of course. But somehow the money bag needs some special passwords for access to. And one of the passwords is professional advancement. That's not too bad really. Using that monetary grant, I have recently acquired a new, spanking, coffee table book entitled 'Singapore's Splendour – Life on the edge' by Dr. Chua Ee Kiam. There are a few books on our local shore ecosystem but this one is ground-breaking as it is the result of a few years of exploring (literally) almost all the shores found on mainland Singapore and her islands at low tides.
As biology teachers, we want to bring our students out on fieldtrips to experience nature for themselves. We can link certain concepts in ecology to what students see in nature, such as the rocky shore ecosystem at Labrador Park. So we picked a date during the June holidays when the tide is sufficiently low (it was 0.2 m; to be able to appreciate more of the shore denizens) and the timing is just about right (i.e. daytime). We invited students who are interested to come along with us on the trip to observe life forms at the only natural rocky shore left on mainland Singapore.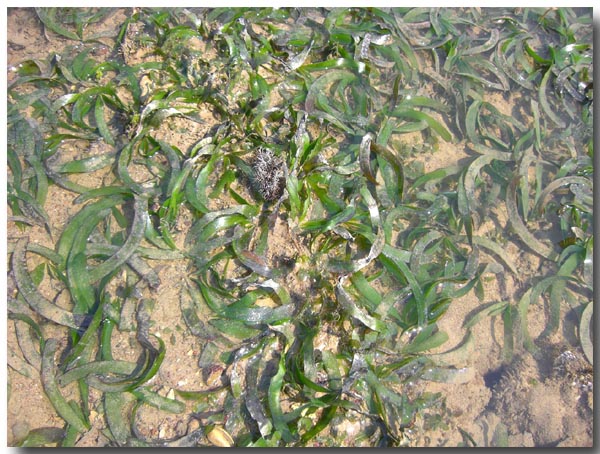 Perhaps, folks around here have lost interest tramping at Labrador. We didn't see a lot of shore combers then. Very well any way as this means that the denizens here have a greater chance of surviving the odds. We saw a lot more flora and fauna as compared to my last visit. Turban shells (cat's eye), drill, topshell, nerita, onchidium (sea slugs), hermit crabs, red egg crab, fan worm, flower anemones, seahorse, brain corals, soft coral, Sargassum seaweed, sea grapes, bubble seaweed, sickle seagrass, tape seagrass, filamentous green algae, sea cockroaches, mud skippers, fish frys, etc. (See more pictures at this informative blogsite: http://habitatnews.nus.edu.sg/news/labrador/blog/) We were glad that the rocky shore ecosystem appeared healthy even though the busiest port in the world is just next door. Life is beautiful.