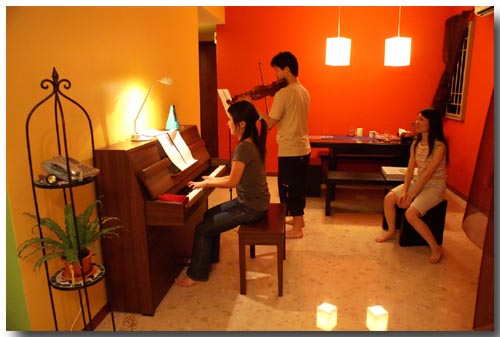 Life feels surreal now that the big day is only 4 days from now. Friends and relatives are congratulating us and the other question that pops up besides the standard wedding preparation question is "Are you excited?"
As for myself, I'm more worn out psychologically and physically than anything else. A brief moment of excitement did come at the beginning of this week but the final preparations weighed me down again. Despite of the maddness, I felt soothed whenever I listened to music and especially that beautiful piano-violin duet piece which Sean (my DG leader) and Lok Sze (my previous choir student pianist) will play for the bridal procession at the church wedding ceremony.
Another song which I have been listening in is 'From This Moment On' by Shania Twain. My choir alumni will be singing that piece as a special item at the church. The lyrics are quite lovely and the music definitely stirring.
Thank God for eveything made beautiful. Praise Him in good times and tough times.