October, 2006
now browsing by month
Succulent sushi
Goma Salmon Don @ Sakae Sushi (Compass Point)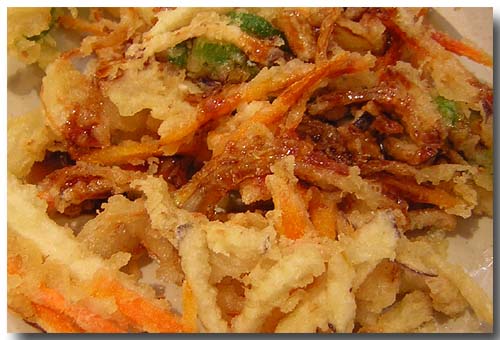 Singaporeans love Japanese food. I remember years ago when Japanese food first made its appearance in foodcourts, there was quite a bit of publicity going around it, with many locals remarking that they had good impressions of such fare: with many believing that the sushi in particular constituted healthy food.
Japanese food in Singapore today runs the range from Sushi takeouts at NTUC supermarkets, foodcourt stalls, buffets, expensive restaurants, and restaurant chains.
Sakae Sushi is, arguably, the largest of the Japanese restaurant chains in Singapore. It's hard not to find a Sakae Sushi restaurant in every major shopping mall here. In fact, in terms of its presence in malls, it's almost ubiquitous as say, McDonalds. At last count, there are 31 outlets around the island, with two pretty near Rivervale itself. There's one in Rivervale Mall, and another in Compass Point.
Singaporeans for sure are big fans of this chain; the restaurant at Compass Point opened at 11:30 a.m., and within 20 minutes the restaurant had filled up, and a queue had formed at the entrance. Ling had some dining vouchers for the chain, so we went by the outlet in Compass Point over the weekend to make use of it.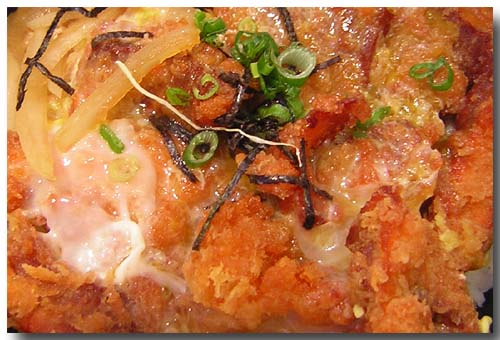 Ling thinks that the sushi served at Sakae is "very, very average"; me, I can't tell the difference slightest. While we're here, we tend to stick to the same favorites. There'll usually be a plate of Kakiage – which is mixed shredded vegetables fried in tempura butter with sauce spread over it, and shown in the top picture; fresh salmon sushi, Salmon kama, and Fried toufu. We had to order $25 worth of food first to qualify for voucher usage. So, in order to get enough for $25, we settled on a Salmon Don set for myself, and another seven small plates of varied fare.
We were among the first to place orders for the day, so our orders came briskly enough. One thing I have to say about Japanese food in general, and it's that presentation is always very good. Not like Chinese cusine – stir fry anyone? The Salmon don set was particularly appealing, as one can see from the picture above. Pretty good stuff too too, and filling enough at an average price of $8.90.
Food: 7 / 10
Value: 3.5 / 5
Overall: 3.5 / 5. I imagine Ling would have rated the 'Food' grade lower though, since her standards for good fare are higher than mine. Me, I'd happily eat most anything.